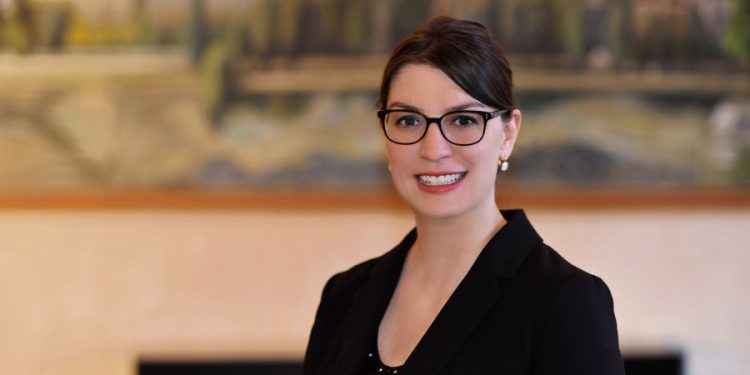 2 rue de Logelbach
75017 Paris
Avocat au Barreau de Paris
Caroline Bouvier started her career as an associate in the firm and became a partner in 2016.
Her education is twofold: on one hand contracts and liability law and on the other hand new technologies and information technology (e-commerce, IT contracts).
She has also developed an extensive expertise in the areas of personal data protection, in particular with respect to complex international data transfers, and of advertising and media. For example she advises clients from inception to completion of their advertising projects and of their marketing campaigns in France.
She also handles court proceedings (trademark and copyright infringements, libel and slander, commercial disputes…) and assists clients in connection with the drafting and negotiation of commercial contracts.
The French and international clients she assists and represents include major clothing brands, watch manufacturers, cosmetics, advertising and communication agencies and media companies (internet, social networks, press).
Caroline Bouvier is a member of the Global Advertising Lawyer Alliance (GALA) and has co-authored numerous articles in the areas of advertising, communication and intellectual property.
Maîtrise de droit privé – Carrières Judiciaires (Université de Paris II Assas)
DEA de droit privé (Université de Paris I Sorbonne)
DESS Droit du Multimédia et de l'Informatique (Université de Paris II Assas)
Admitted to the Paris bar in 2005
Languages : French and English
Advertising & Marketing 2020 (Chapter « France », co-author), Edition Getting the Deal Through May 2020
Advertising & Marketing 2019 (Chapter « France », co-author), Edition Getting the Deal Through May 2019
International Trademark Association (INTA – Chapter « France », co-author), Trademark Cancellations May 2018
"Social Media" (Chapter « France », co-author), Edition Global Advertising Lawyers Alliance (GALA) 2018
"Claim Against an Ad Broadcast on a Website Accessible in France but not Targeting the French Audience: Do French Courts have Jurisdiction ?" (co-author), Edition Global Advertising Lawyers Alliance (GALA), Gazette News December 2017
"Retouched Commercial Photographs of Models: How will France Impose Transparency to try & fight Food Disorders?" (co-author), Edition Global Advertising Lawyers Alliance (GALA), Gazette News August 2017
"Advertising Space Brokerage, Digital Ads and Transparency to the Benefit of the Advertiser: Whats New in France?" (co-author), Edition Global Advertising Lawyers Alliance (GALA), Gazette News May 2017
"E-sport/video Games Tournaments in France: Let's Play under a Specific Legal Framework!" (co-author), Edition Global Advertising Lawyers Alliance (GALA), Gazette News February 2017
"Sweepstakes & Contests" (Chapter « France », co-author), Edition Global Advertising Lawyers Alliance (GALA) 2017
"Prohibition Of Advertising For Tobacco Products Vs. Freedom Of Speech: The French Supreme Court Decided To Have The First Prevail Over The Second" (co-author), Edition Global Advertising Lawyers Alliance (GALA), Gazette News July 2016
"Facebook vs. The French Data Protection Agency: A Formal Notice To Have Facebook Comply With The French Data Protection Act" (co-author), Edition Global Advertising Lawyers Alliance (GALA), Gazette News May 2016
"Cancellation Guide" (Chapter « France », co-author), International Trademark Association (INTA) 2016
"Advertising Law : a Global Legal Perspective" (Chapter « France », co-author), Edition Global Advertising Lawyers Alliance (GALA) 2015
"Commentaries on the Community Trade Mark Regulation and the Community Design Regulation in the English Language" (co-author),
Edition C.H. Beck Hart Nomos 2015
"How to ensure the protection of young consumer in a new digital World ? A European perspective" (co-author), Edition Emerald Group Publishing Limited 2013
"Promotion Marketing and Advertising Book" (Chapter « France », co-author), Brand Activation Association (BAA) 2009
"Private Copy / Copies and Copy Control Devices – French Law and the Right to Reproduce" (co-author), Journal of Internet Law May 2006